The AlmaU Library provides information and bibliographic services for readers according to their real-time access requests to the library collection and online information resources.
The information and bibliographic services of the Library are designed to improve the quality of learning and research capacity of the University researchers.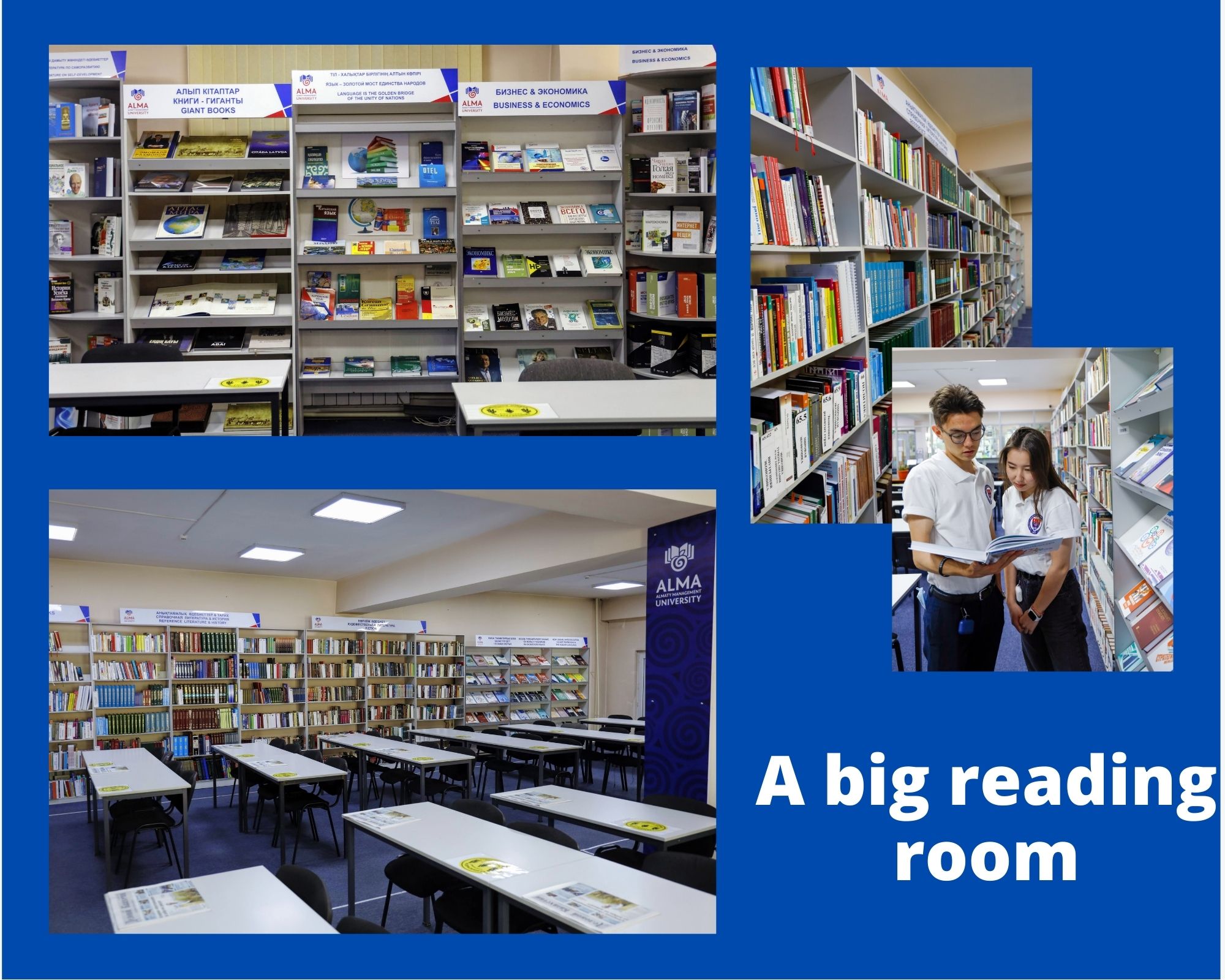 The AlmaU Library collection consists of books of Kazakh and foreign publications in economics, information systems, social and human sciences as well as academic publications and novels. The collection is updated every year in accordance to curricula of the University. The library operates with the KABIS Integrated Library Information System.
Readers of the library are students, undergraduates, graduates, postgraduates, professors, instructors and the University staff.
The readers have access to the electronic databases of the AlmaU Library, The Republican Interuniversity Electronic Library (РМЭБ), Web of Science, Polpred and other resources.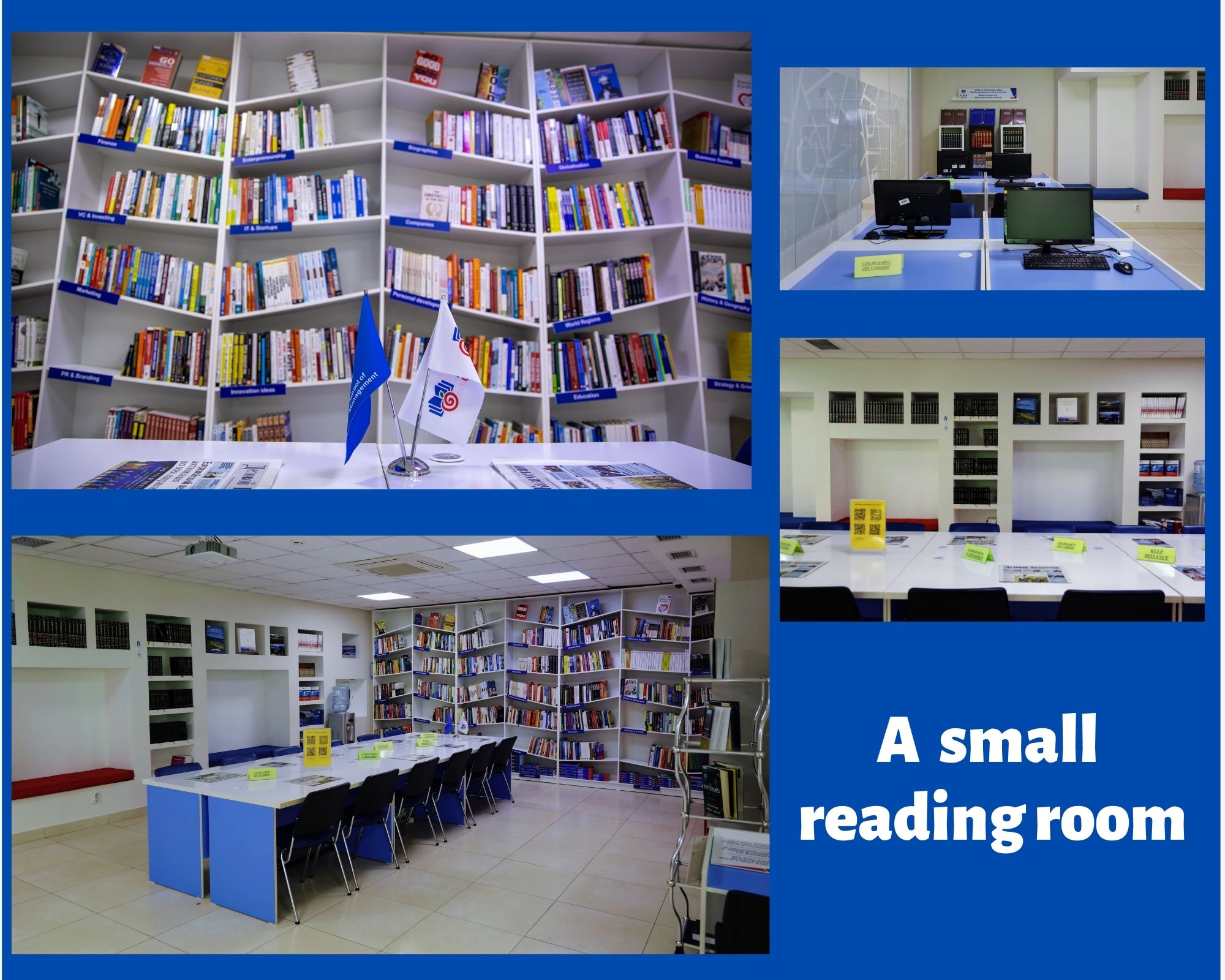 The library provides following information and bibliographic services:
· Bookloan;
· Wired and Wi-Fi access to the Internet;
· Access and assistance to use the electronic library database;
· Providing information on new titles;
· Implementing bibliographic references;
· Hosting exhibitions of new acquisitions and thematic exhibitions;
· Preparing bibliographic lists.