From December 5 to 9, 2022, library staff took part in the training seminar "School of Library Technologies", held at Nazarbayev University.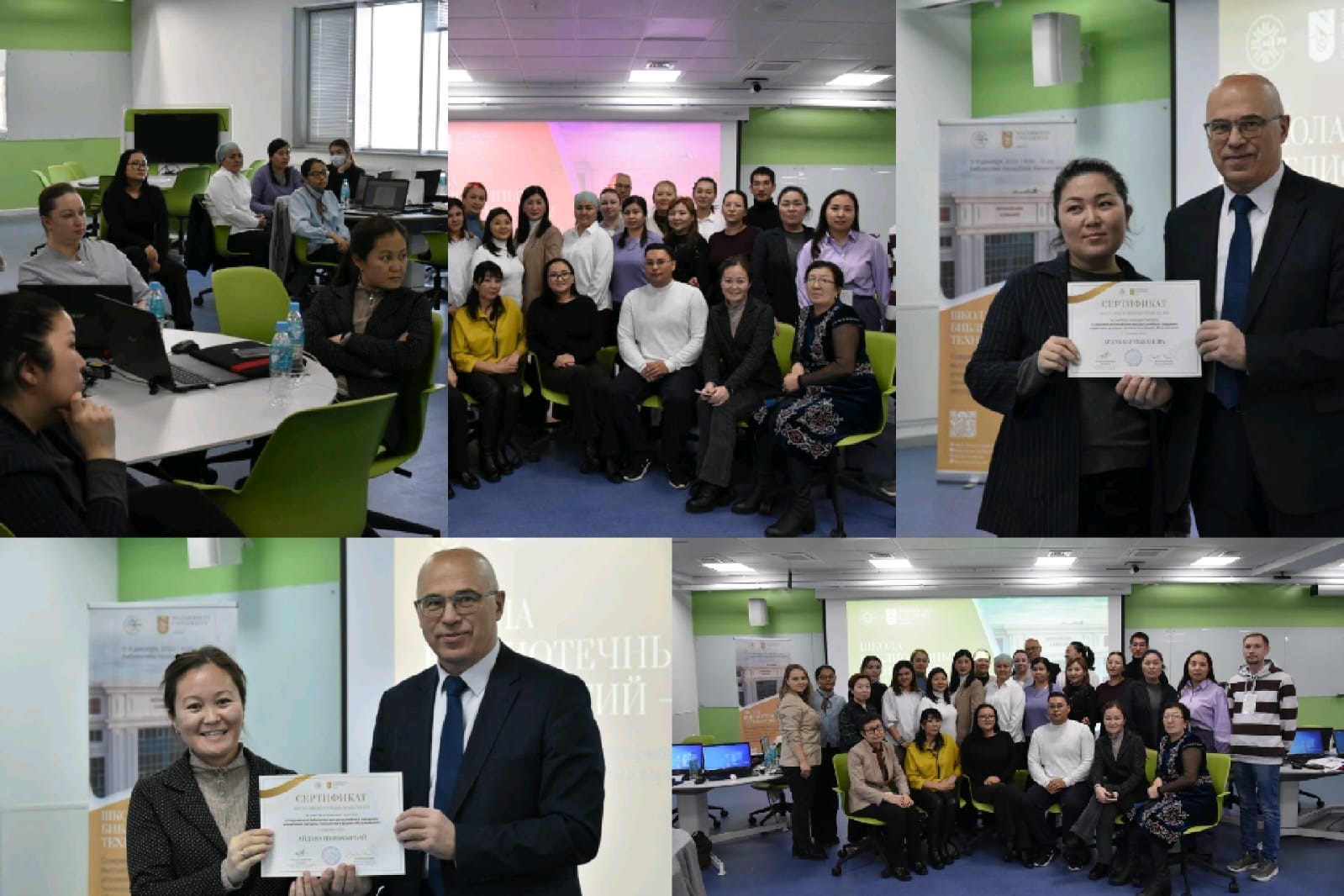 During the seminar, various activities and interesting information about providing moral support to students, proposed by specialists, are gradually applied in their own practice.
For example: Stress Relief Month is an event organized to provide psychological assistance to students during exams. Share your thoughts by coloring the specially designed anti-stress mandala and write your emotions on the board.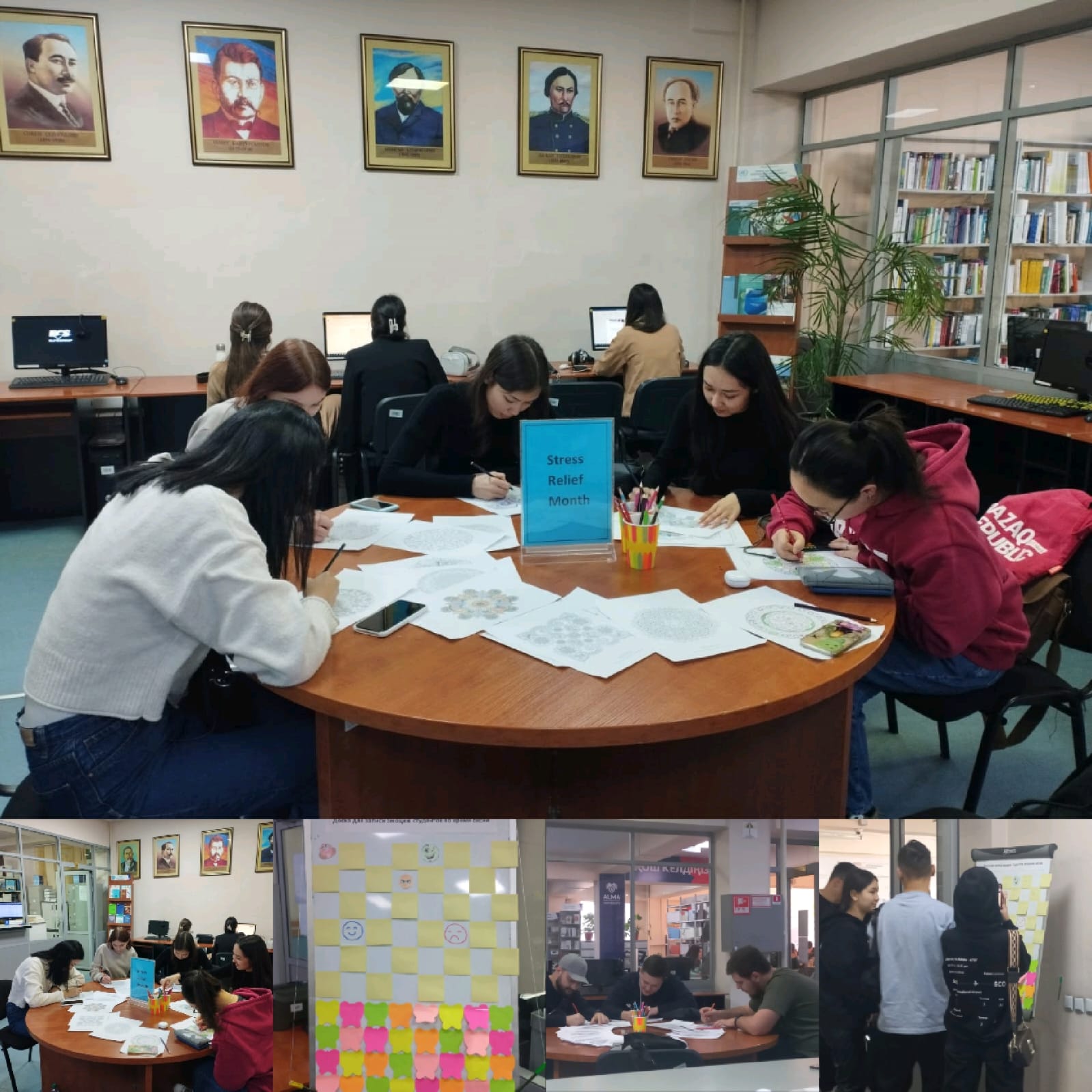 We remind you that the library staff apply the information received at the training seminar in their practice and organize many projects and will soon share interesting information.