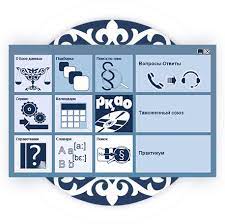 Dear colleagues!
The University has opened access to the Zan Database at the link www.zan.kz until December 2022.
The Zan database is an electronic set of legislative and other regulatory legal acts of the Republic of Kazakhstan that regulate the socio-political, economic and international activities of Kazakhstan.
The information in the database is compiled from official sources, which makes it possible to ensure exceptional reliability and controllability of the regulatory material.
Access is by login and password. The library provides a login and password when contacting the AlmaU Virtual Reference Service http://lib.almau.edu.kz/page/9. User manual - https://zan.kz/ru/Guide/GuidePdf and Educational webinars - http://www.zan.kz/ru/Guide/GuideVideos are available via the links.
The latest news and other interesting information is also available in our Telegram channel https://t.me/ALMAULIBRARY and on the library website https://lib.almau.edu.kz/